Bison Capital seeks to invest in proven lower middle-market companies operated by strong, entrepreneurial management teams and owners who are seeking supportive capital to finance their companies' growth, acquisition opportunities, and recapitalizations.
The principal characteristics of companies we seek to invest in include:
Financial
Financial
Revenues of $20 to $500 million

EBITDA of $5 million or greater

Strong historical performance

Attractive free cash flow dynamics
Business
Business
Established businesses with history of profitability

Proven management teams with significant retained ownership stakes

Predictable or recurring revenues

Attractive growth opportunity

Defensible competitive position
Industry Sectors
Industry Sectors
Bison Capital has focused principally on investments in the business services, healthcare services, tech-enabled businesses, and distribution/logistics sectors. However, we are opportunistic investors and will pursue attractive opportunities in other sectors which meet our criteria.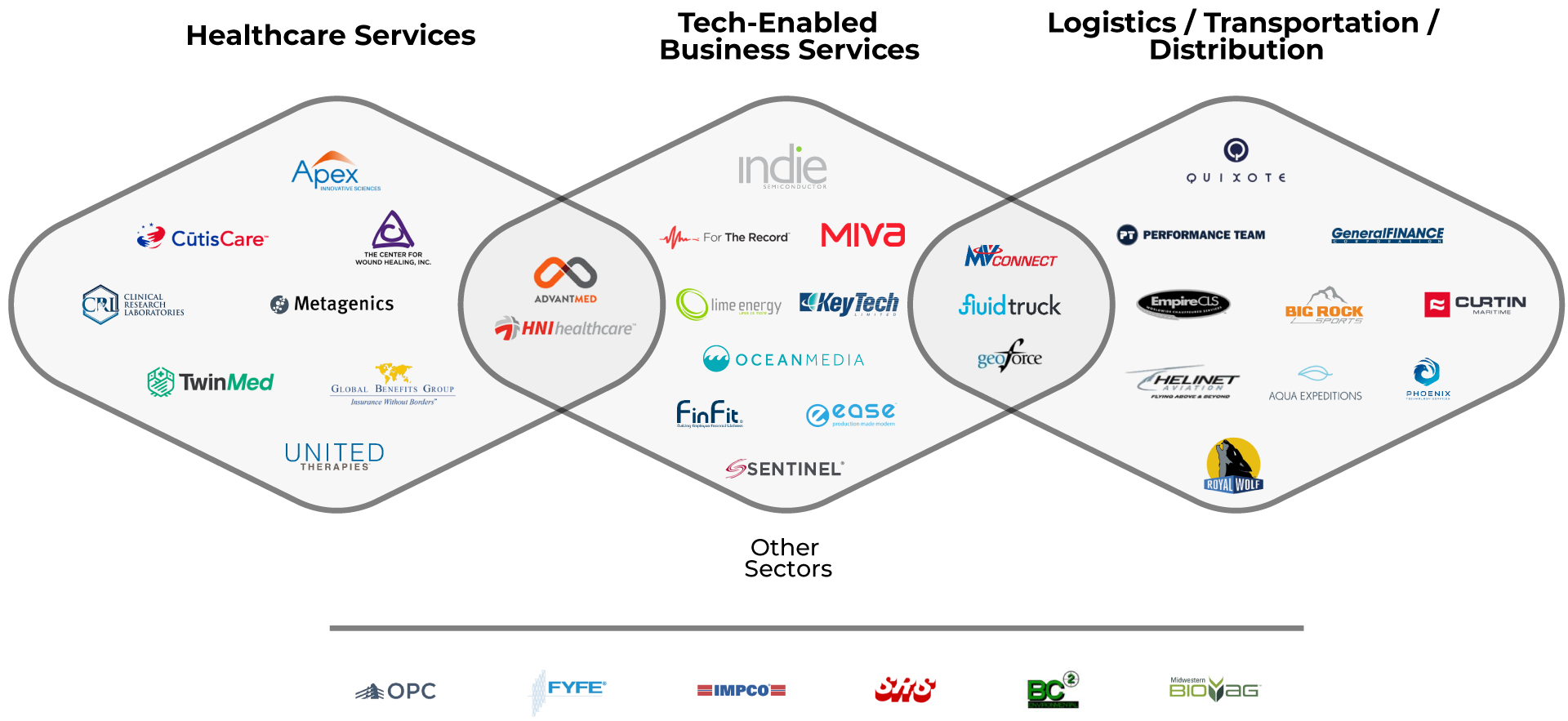 Bison will also invest opportunistically in other sectors when they meet the following criteria:
Proven management with large retained stakes

Strong competitive position

Growth in an expanding market
Recurring revenues, low churn, high margins

Clear path to value creation

Well-defined exit opportunities
Investment Structures
Investment Structures
We invest across the entire capital structure, tailoring the structure of each of our investments to the needs and goals of the businesses we are working with.
While our investment approach is principally equity-oriented, some portion of our investment is often structured as subordinated debt or preferred stock.
Investment Size
Investment Size
We will consider opportunities with an investment size of $20 million or greater and support a wide range of transactions:
Identifying and negotiating acquisitions
Buyout of non-active partners
Partial shareholder liquidity
Private Investments in Public Entities (PIPEs)